Natural Latex Concentrated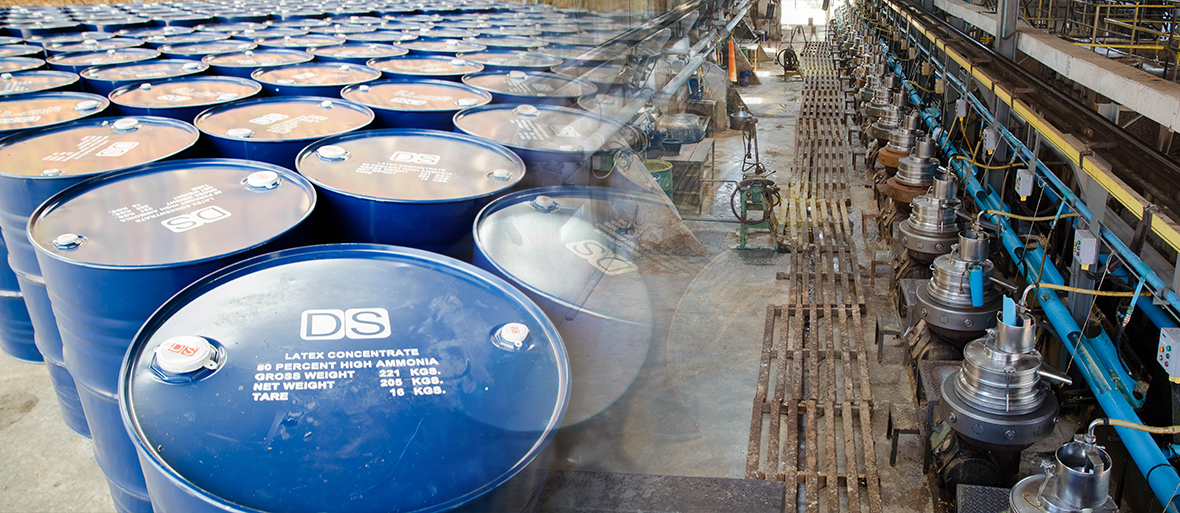 The latex production begins at collecting point in rubber growing area. A small amount of ammonia is added at the collection points to help preserve and stabilize the latex. Then, the latex is transferred to centrifuge machine, which concentrate the latex from approximately 30 percent total solids content to around 60 percent total solids.
Latex concentrate is used for many products but its main use is in dipped products, namely, household gloves, surgical gloves, examination gloves, industrial gloves, condoms and balloons. Other uses include foam products, such as mattresses and cushions, carpet backing and underlay, rubberized hair and coir, adhesives, latex thread and reconstituted leather products.
Grade Available:
There are 3 grades in which different in the amount of added ammonia percentage.
60% Concentrated Latex - High Ammonia (H.A)
60% Concentrated Latex - Medium Ammonia (M.A)
60% Concentrated Latex - Low Ammonia (L.A)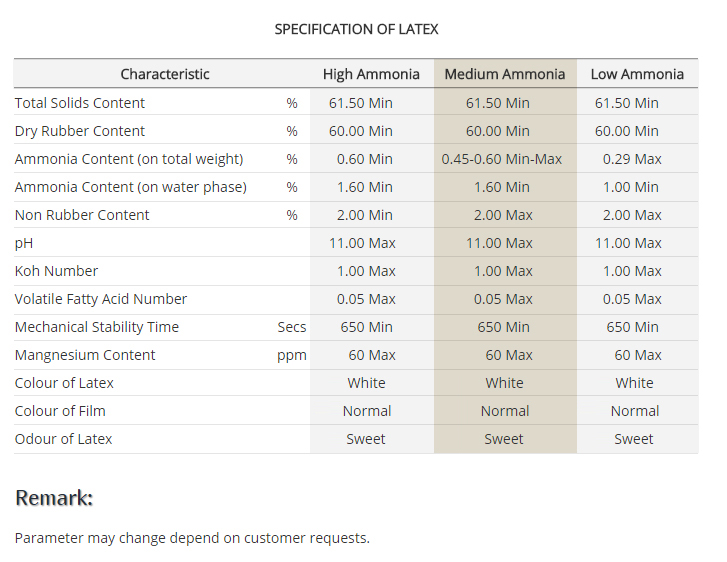 Standard Packging:
Drums / 205 Kg.
Flexibags / Mas. Content 21 Mt. Approx.
Iso Tanker Container / Max. Content 23 Mt. Approx.
Lorry Tanker / Max. Content 30 Mt. Approx.
Customize Packaging:
Also available upon customer and seller agreement